Imaging Course with Prof. David Albertini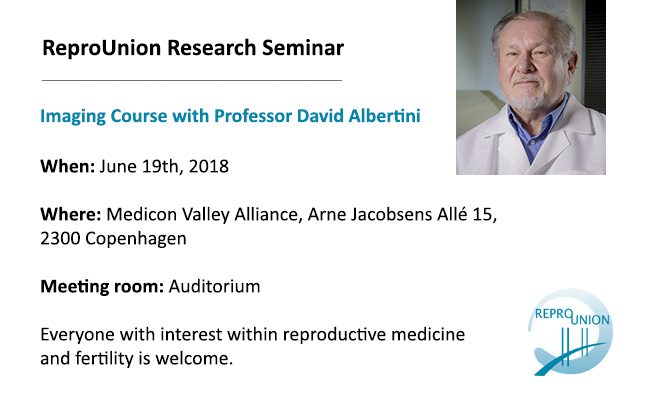 On our next ReproUnion Research Seminar on June 19th, 2018 we have the honor of having Professor David Albertini, who is Professor of Molecular and Integrative Physiology Editor-in-Chief, Journal of Assisted Reproduction and Genetics. 
Professor David Albertini is an internationally recognized scientist and educator in the field of reproductive biology and medicine. He has served as Director of the Center for Reproductive Sciences at the University of Kansas Medical Center and is currently the Editor-in-Chief of the Journal of Assisted Reproduction and Genetics. His major research contributions have been in the cell and developmental biology of mammalian reproduction, particularly in oogenesis, and the translation of basic science on oocyte and embryo quality to human assisted reproductive technologies.
For more information about the research seminar, please read more here
You can register here